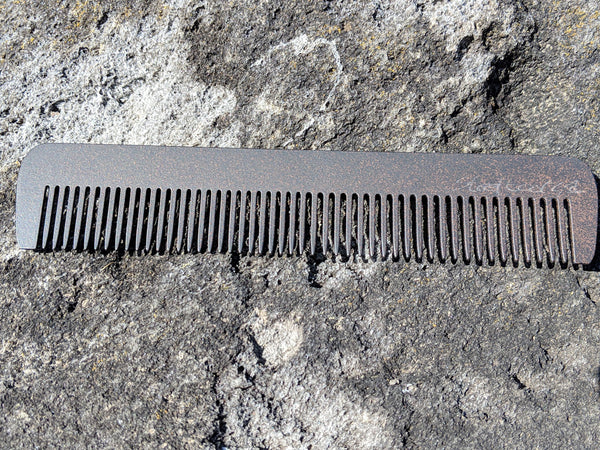 Teeth are 2cm long, providing adequate space for medium and long hair
Medium spacing on one end, fine spacing on the other
Sturdy and Reliable
Lasts a lifetime
Fantastic for combovers and undercuts
Good detangler out of the shower or in the morning after bedhead
A comb that is great for medium or long hair. Colored a deep canyon rustic red. Generous teeth spacing provide a smooth stroke that works great on thick hair that has become unmanageable using standard plastic combs. The weight behind this comb and each stroke feels great in the hand and also provides a nice massage to the head.
*Each comb will come with the comb number in the batch.
*Works best on towel dried hair. For beard use apply beard oil.
If combing through dry hair, use the comb slowly to achieve massive volume and start at the ends of the hair and move inward to slowly straighten hair.