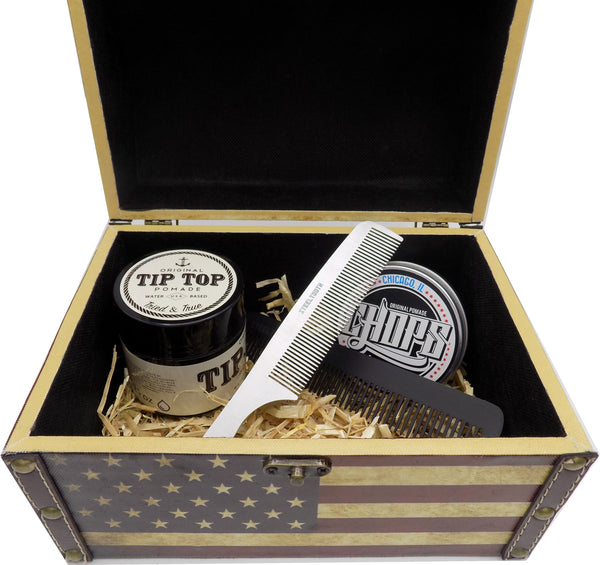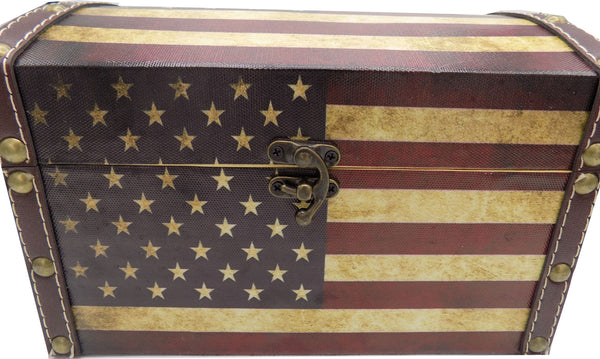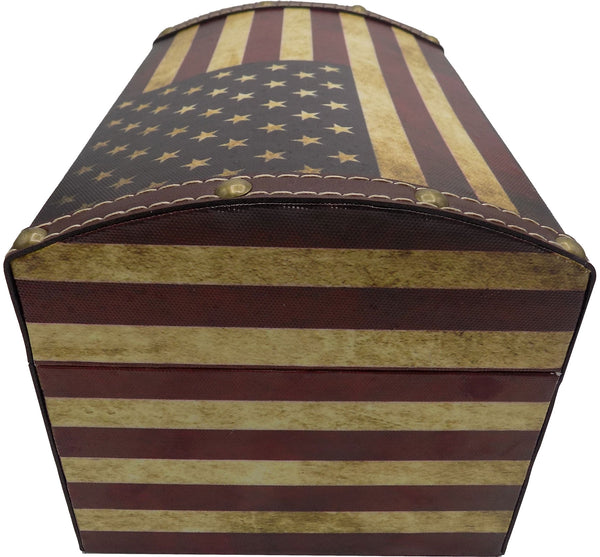 This package includes a Steeltooth Comb, the New Standard Comb, Chops Oil Based pomade, Tip Top Water based pomade, and a wooden box wrapped with an American Flag with studded leather rivets. 
Place the box in your bathroom or on a dresser for a nice way to keep your products organized and also add some nice decor to a room. 
Steeltooth comb has finer teeth allowing you to add volume to hair making it a great tool for pompadours. It can also be used to achieve the very slick look if you're just brushing to the side
New Standard comb has wider teeth and is great for adding texture and dealing with longer or curly hair. Adding the volume with the Steeltooth comb then finishing it with the New Standard is great way to achieve a unique hairstyle.
Chops Oil based pomade is used with all natural ingredients like Castor Oil, Beeswax, and avocado oil. It will keep your hair in place but won't harden, allowing for easy restyling. The oil makes it resistant to sweat or humid conditions. 
Tip Top Water based pomade will add a little bit of shine and will harden in the hair. It's easily washed out and provides the perfect amount of grip to allow for malleability while styling and will hold throughout the day.