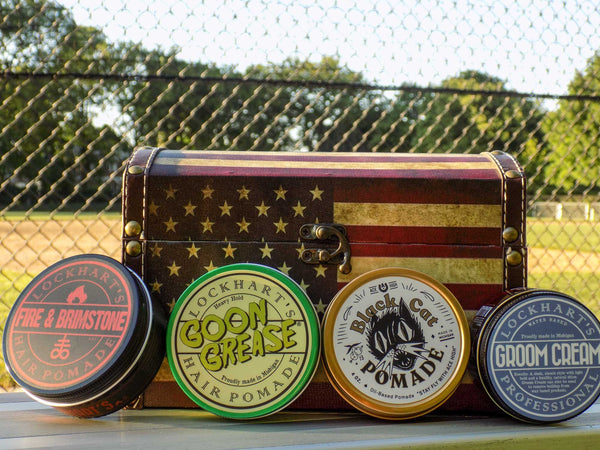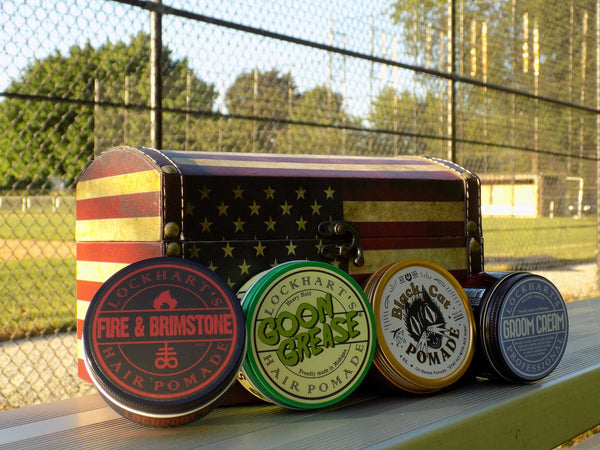 This gift set features 3 oil based pomades and a groom cream to washout the buildup.
Goon Grease is a Heavy Holding oil based product featuring beeswax and avocado oil.
Fire and Brimstone is a variation of Lockhart's Medium hold with the sigature Fire and Brimstone scent. It has a buttery scoop, is easy to apply, and easy to use.
Ace High Black Cat pomade is a medium holding high shine pomade that gives you the greaser look.
Lockhart's Groom Cream is light holding water based product that's so easy to scoop and apply. You can use it on it's own for a light holding, high shine look. But it's designed to break down waxes and oils. It also conditions the hair.
The wooden box features a textured American Flag print, perfect for the summer.