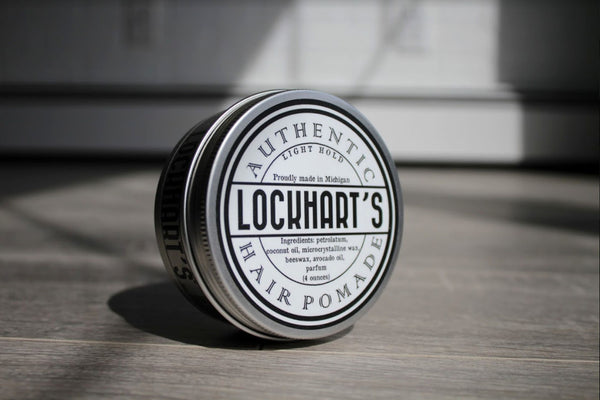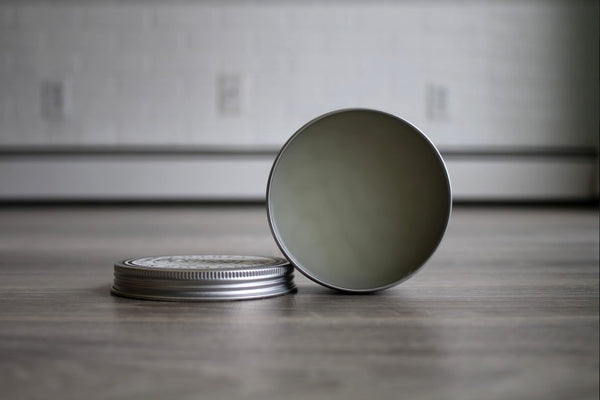 Lockhart's Light Hold Pomade

PERFORMANCE:
HOLD: Light
SHINE: High shine
SCENT: Cinnamon/Clove

Lockhart's Light Hold adds a brilliant shine and works perfectly for slick backs, gentleman parts, and as a topper to add shine to heavier holds. The scent of this pomade is a special masculine blend of Clove, and Cinnamon.

4 ounces

Ingredients: petrolatum, coconut oil, microcrystalline wax, beeswax, avocado oil, parfum
Beeswax
The vitamin A content in beeswax helps to moisturize hair
Promotes hair growth
Positive effect on the scalp, too. Research has shown it can soothe symptoms of skin conditions such as psoriasis, eczema, and dandruff.
Low melting point 147 degrees farenheit (medium hold)
Sticky texture allows for straightening out hair and removing fly-aways.
Coconut Oil
Promotes scalp health 
Prevents dandruff
Adds moisture to dry hair
Leaves hair soft and flexible
Adds shine
Prevents breakage
Prevents heat damage
Kills lice
Avocado Oil
Lightweight

Contains Vitamin D and E which promote hair growth

UV Protection
Quickly penetrates skin to help with dandruff and psoriasis
One of few oils that can penetrate hair shaft instead of coating outer layer