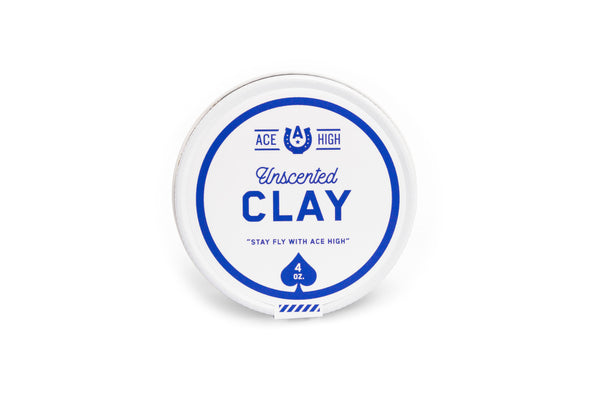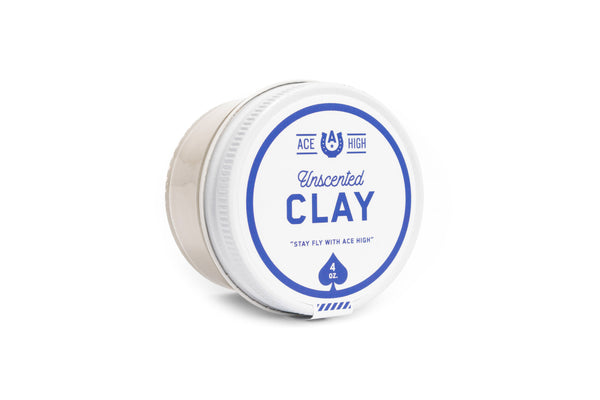 Craving all-day hold but without a strong scent? We gotcha covered. Its unique waterbased formula works swell on all hair types and its perfectly pliable texture will never fail to keep you looking fly. Ace High's Clay has a dreamy scoop, and a nice matte finish full of ingredients to nourish the hair. This is a clay lover's dream.
Ingredients: Water, Beeswax, Castor Oil, Bentonite Clay, Hydrogenated Castor Oil, Soy Lecithin, Shea Butter, Essential Oil, Fragrance Oil, Sodium Borate
Beeswax
The vitamin A content in beeswax helps to moisturize hair
Promotes hair growth
Positive effect on the scalp, too. Research has shown it can soothe symptoms of skin conditions such as psoriasis, eczema, and dandruff.
Low melting point 147 degrees farenheit (medium hold)
Sticky texture allows for straightening out hair and removing fly-aways.
Bentonite
Detoxes hair and scalp of impurities in the skin and hair
Adds texture and matte finish
Contains natural minerals that get added to the hair
Sourced from the earth (volcanic ash)
Antimicrobial
Castor Oil
Contains ricinoleic acid and omega-6 fatty acids and therefore when massaged onto the scalp it helps in increasing the blood circulation which improves hair growth.

Strengthens hair roots which help prevent hair loss. 

Plant based natural oil

Adds shine and smoothness

Softens and conditions the hair fiber
Shea Butter
Fatty acids repair damaged hair
Moisturizes and softens the hair
Moisturizes the scalp
UV Protection to help with sun damage to hair